Professional SEO Blog Posting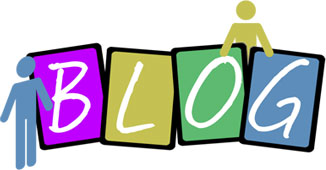 Enjoy more social attention from your contacts and their followers with your own Wordpress, Tumblr, or LiveJournal blog. Choose a package below and we'll create an account on 5 of the most popular blogging platforms on the internet.
Every account is linked back to your website, continuously increasing your potential for a better search engine ranking - you'll get more traffic from your favourite search engines, and from your blogs, too.
Why blogging platforms?
In the next 60 seconds roughly 39,000 new posts will be created on Tumblr. More than 390 million people will have visited a Wordpress blog by the end of the month - they'll have left 42.7 million new comments on posts written by others, too.
The people who visit these blogging platforms, who create new posts, and comment on posts, include those who'd like to read / hear / see what you have to say. They can share your posts with their followers, and add you to their blogroll.
As your blog becomes more popular, the number of visitors to your website grows. And because your posts are linked back to your website, your search engine rank will increase, providing you with an additional source of valuable traffic.
Don't have time to write your own posts?
Our packages include blog post writing, which means you can carry on with other business while we build your online popularity. Each one of our writers are versed in organic SEO - the kind that search engines like Google love - and will write posts that inform and entertain (while promoting your business) to be published on your blogs.
You'll enjoy stronger brand authority, which means more trust. You'll have more content pointing back to your own website, which means enhanced search engine ranking potential.
Need posts for your business or personal blog?
Learn more about our SEO content writing service.
How to choose your blogging package
It's easy: choose the package that suits your budget. Whether you choose the BP-10 or the BP-50, we'll still create an account on each of the five most popular blogging platforms, or those you specify. We'll then create 2, 4, 6, or 10 posts (depending on the package you choose) for each blog account, and publish them.
Example: Choose the BP-10 package to have 2 blog posts written for each of your 5 blog accounts.
You'll receive weekly reports on the progress we've made from your dedicated project manager. And if you have any questions, just remember we're available on email support and live chat.