SEO Article Writing & Submission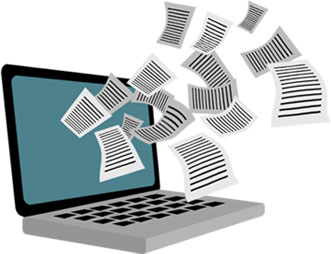 Sharing is caring, they say. We say it's a good way to boost brand authority, establishing yourself as an industry leader, and driving more traffic to your website. And you know what that means: more leads, more trust - that's better business. SEO article submission is an online marketing technique used to spread easily consumable, industry-relevant information to people who have a thirst for what you know, or a hunger for your products and services.
We eliminate the pains usually associated with article marketing - dull, badly written content - and publish well-researched articles written by one of our veteran copywriters, on your behalf. That means information that's recent, relevant and easily digestible. In short, it's useful. And since it's useful, individuals with similar niche websites and blogs are likely to link back to your articles, which means your business will be exposed to their audiences too.
Sign up for our article submission service and we'll not only create great off-site content that readers will love, but submit it to authoritative article directories with a link back to your website. Search engines will notice the link, add more weight to your online credibility, increase your rank, and drive more traffic to your website. Traffic from search engines, traffic directly from the articles, and traffic from websites that link to your articles - can you afford to be without it?

How to choose your SEO article submission package
Choosing your package is easy. Select the 5 or 10 keywords you want to target, and then the number of articles. We'll divide the number of articles evenly among your keywords, or write according to your specifications.
Need a custom package? Get in touch today and create your own article distribution package.
ARTICLE SUBMISSION PACKAGES
ASO-50
ASO-100
ASO-250
ASO-500
Submissions
50
100
250
500
Targeted Keywords
5
5
10
10
Article Writing


(500 - 600 words per article)

20
50
100
200
Manual Submission -

100% Organic

Dedicated Project Manager
Email Support
Live Chat Support
Detailed Reports

(xlsx format)

weekly
weekly
weekly
weekly
Completion Time
2 weeks
4 weeks
7 weeks
12 weeks
$79
$119
$259
$489
Ordering Process

BUY NOW

BUY NOW

BUY NOW

BUY NOW
Provide your own article and we'll only charge for submission
AS-50
AS-100
AS-250
AS-500
Article Submission Only


(does not include article writing)

$29
$39
$59
$99
Ordering Process

BUY NOW

BUY NOW

BUY NOW

BUY NOW
BENEFITS OF SEO ARTICLE SUBMISSION
Increase your search engine position with high PR backlinks
Get even more traffic from search engines and other websites
Boost search engine trust with 100% manual submissions
Receive a quick and sustained return on your investment
Boost your brand authority among new and established audiences